THE INTERNET ATMOSPHERE
I'VE GATHERED AN INTERNET PHILOSOPHY OVER THE YEARS THAT RESULTED FROM GROWING UP WITH THE "WEB".
Basically it's this: As people were trying to figure out how to "work" the Internet, I pretty much decided it was best to "do my own thing" simply because there were no guidelines, no absolute rules to follow. Only opinions of others and often misguided advice. It was (and still is) the "wild, wild, web", or rather the land of "anything goes".
Oh but where to begin in such a complex world? Create a website, right? Absolutely!
When I created my very first website in 1998, WordPress was also just spreading its wings and you had to know HTML code to create a blog on their platform. "User friendly" became a huge design element which they incorporated and then Social Media came along "web 2.0" and changed everything!
SEO and "keywords" started to rule the way searches were done online so people could find your website. And then, as Google blossomed into a mega star and an internet "dictator", they changed search algorithms, again, again, again, and still again and changes still continue today.
We've eased into now, I'd say from about 2010 – to present, the "human" development of the internet, specifically the search engines. They became more "responsive" to answering searched questions with relevant content.  And, CONTENT has become increasingly, incredibly important and the "survival food" of any website on the "net".
"Humanizing" the search engines was a good thing and yet, I think it's caused more anxiety than ever when it comes to content creation. Websites that were "link scamming" were slapped and demoted by Google and other search engines for their lack of quality and meaningful content. Those websites (in particular – blogs) with quality content rose to the top of search engine listings.
The internet explosion, today, generates more interactions through human engagement, social media, and blogging.
People socialize with people – not links and keywords.  People like to get answers to their questions and most people like to learn new things online through educational programs, training, and webinars. People like quality content, not crap. People want access to interesting and compelling, informative articles.
So here's the challenge…
As the internet became more "humanized", competition grew immensely in delivering "valuable content" to attract "eyeballs" to websites. In fact, new careers were developed just to deal with the competition of writing quality content for websites.
I know. You're cringing at the thought of writing. Hang in here …
Millions of businesses, large and small, flock to the internet daily because of its global reach and being found online. No website means your business basically doesn't exist. So many businesses turn to the internet to build a following and a large pool of customers. Many are successful too with a thriving business online.
But something else started to happen – information overload. So much so that a viewer's attention span shortened to about 3 minutes or less reading an article or watching a video. We've become "scanners" of information as we surf the "net". The challenge here is how to keep those "eyeballs" on your website? The other challenge is "out of sight, out of mind".  To stay in the minds of viewers you have to build a non-stop, daily online presence.
Even in such a fast paced informative atmosphere, there's confusion about being online and how to get started because there are no riles!
Sure, there are PLENTY of opinions and success stories. But the honest truth is you have to sift through the "noise" and make your own decisions, create your own tracks, especially if you're on the Internet looking for a "Plan B" for retirement.
Perhaps you're exploring Affiliate or Network Marketing as a plan for the future because residual income can be a financial savior.
Perhaps you've heard about blogging and thinking about starting one or you have one already. Great idea by the way!
The BIG misunderstanding though is this kind of thinking: "I'll build a website and the visitors and customers will come!" Wrong!
Blogging has been around since 1995 and it's more sophisticated and user friendly now more than ever. I mentioned WordPress earlier and it's still the #1 platform for bloggers. By the way, there may be a possibility that you've been seduced by "Free" blogging platforms, like eBlogger, and others? Not the best choice.
I'll discuss this a bit more ahead, but right now I want to summarize the points I'm sharing with you so far (or the messages in between the lines).
What the Internet atmosphere is now in 2016 is a chaotic, inspirational, life changing, resourceful, informative, and loaded with opportunities!
But you have to carve out your own stake of internet Real Estate: Your blog…
Summary
You'll be one in trillions online
The Internet can be overwhelming
Quality Content drives the success of any website
Content Competition is a reality
Expect learning curves with technology
Expect learning curves with Social Media
Free is not always the best solution
A website/blog is necessary
Viewers scan information, so be quick!
Building a presence online is a daily activity
Blogs are popular
No website = no business offline or online
Expect to write (Oh no!)
So, the big questions are:
How and where to get started?
How do you standout in such a fast paced, information rich cyber world?
How do you create content that's valuable to viewers?
How do you overcome the challenge of writing?
Read on.
Like this so far? More to come …
FREE LIVE TRAINING THIS WED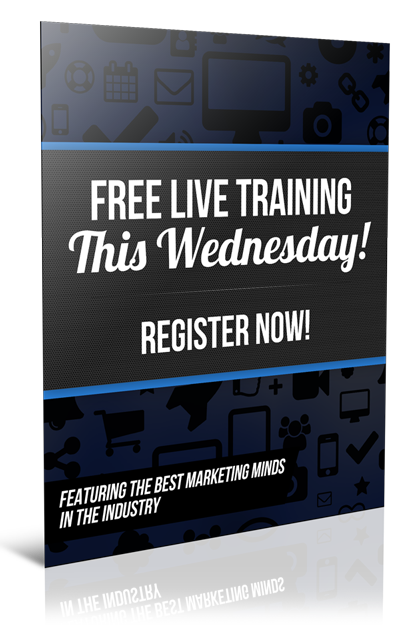 LIVE webinar with a 6-Figure Earner this Wednesday! Get strategies to help YOU get more leads & Profit in YOUR Business